- FTP file sync never been easier

* Secure FTPS (FTP over TLS/SSL) and SFTP (SSH) connection
* Unique Real Time and Block-Level FTP sync feature
* Synchronize multiple files or sites at the same time
* Flexible schedule options, you set-it-and-forget-it
I choose FTP Synchronizer

I searched a long time for a software like this. Thanks. - Daniel Wiedmann
FTP Synchronizer detects new and updated files then synchronizes them over FTP and Secure FTP automatically. You don't need to take precious time to manually do that anymore. All you need to do is a button click!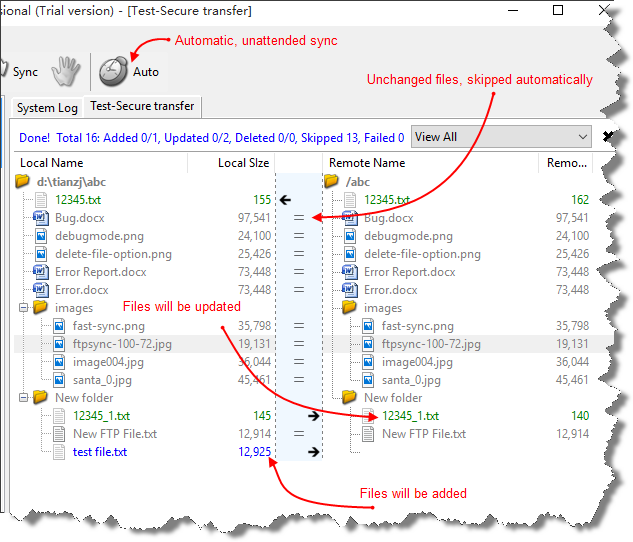 FTP Synchronizer also supports automatic FTP sync to make your life easier. You set-it-and-forget-it. Your files will be synchronized in background, without interaction.
If you're seeking a simple but still powerful ftp sync/ftp backup software, look no further. With it's secure connection, multi-connection file transfer, data verification and intuitive UI, you'll never look back!